Directions: Use the digits 1 to 6, at most one time each, to fill in the boxes so that top two sums are equal and the bottom sum has the greatest value.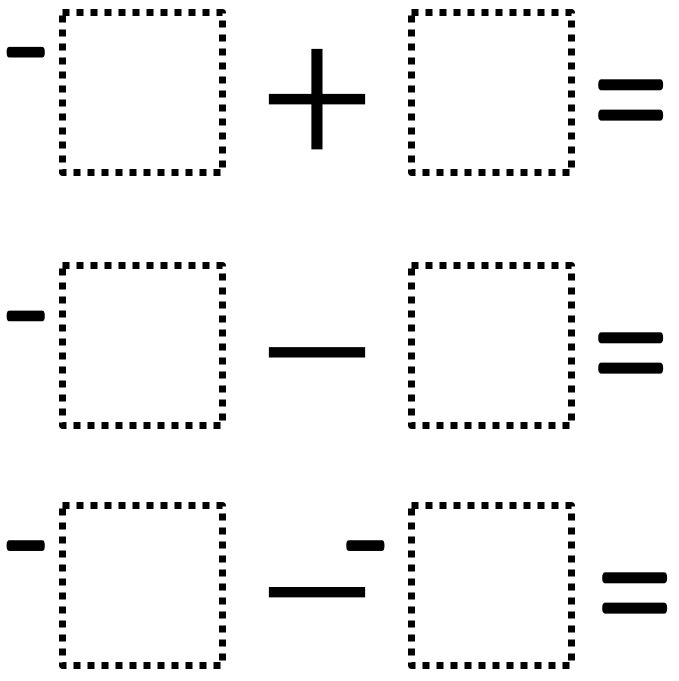 Hint
Hint
If you want the first two answers to be the same, should they both be positive or negative?
What pairs of numbers from 1-6 can you combine to make the same outcome?
How could we rewrite the second problem?
How could we rewrite the third problem?
Answer
Answer
one possible:
-6 + 3 = -3
-2 – 1 = -3 (any order of 2 & 1)
-4 – -5= 1 (or -5 – -4 = -1)
second possible:
-6 + 1 = -5
-2 – 3 = -5 (any order of 2 and 3)
-4 – -5 = 1 (or -5 – -4 = -1)
Source: Kate Nerdypoo