Directions: Use the numbers 1 through 9, exactly one time each, to fill in the boxes and make three decimals whose sum is as close to 1 as possible.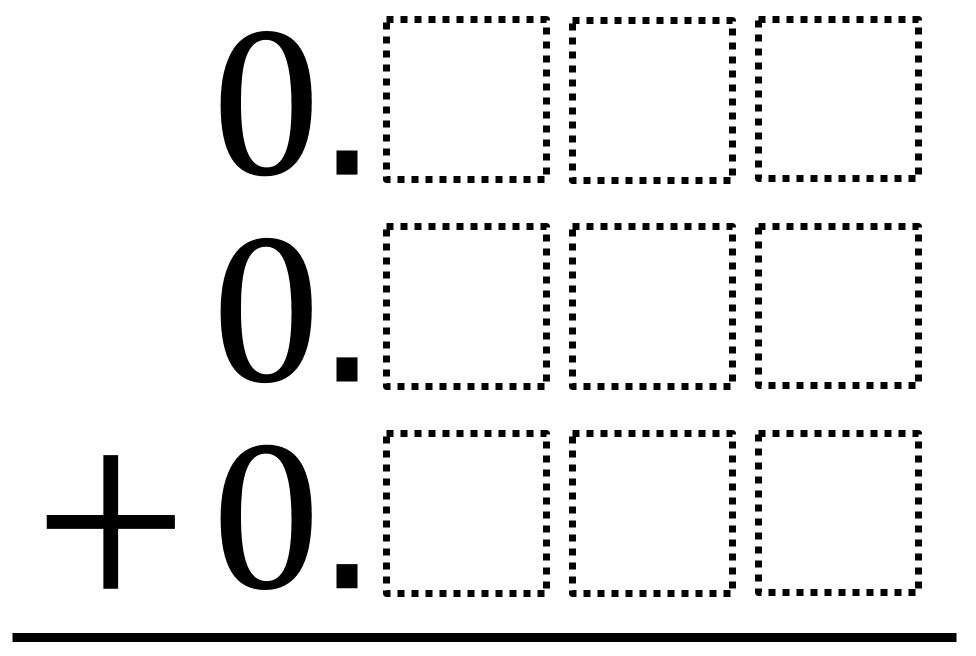 Hint
Hint
How can we round each of the three decimals to quickly determine how close to one it is? How does placing a higher value number effect in each place value affect the sum?
Answer
Answer
So far I have found two sets of decimals whose sums equal 0.999 and are 0.001 away from a sum of 1. They are: 0.452. 0.379, 0.168 and 0.425, 0.398, 0.176. Other answers possible are:0.176 + 0.234 + 0.589; 0.139 + 0.576 + 0.284; 0.458 + 0.369 + 0.172; 0.597 + 0.268 + 0.134
Notes
Notes
To make this problem fit nicely on a web page, I have placed the three decimals above one another. The downside of doing this is that it encourages students to go directly to using the standard algorithm. So, if you are doing this with students, I would suggest putting the decimals side by side. Also, the idea behind absolute value may come up during the lesson. Specifically, is 0.997 (a difference of -0.003) closer to 1 than 1.002 (a difference of 0.002). Also note that this problem can be modified to being decimals to the hundredth to make it appropriate for 5th grade.
Source: Robert Kaplinsky