Directions: Using the whole numbers 1 through 9 as numerators or denominators, how many fractions can you make that are less than one half?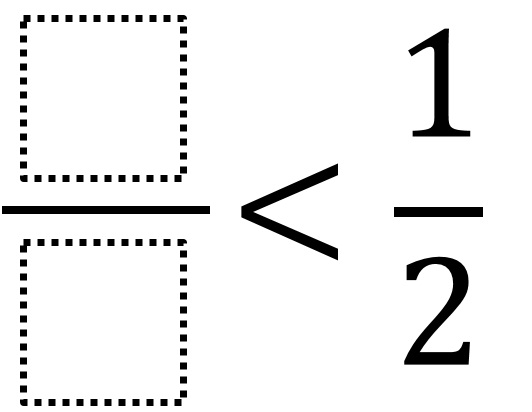 Hint
Hint
How can you tell if a fraction is less than one half?
What patterns do you notice?
How can you be certain you have all possible solutions?
Answer
Answer
16 fractions less than one half
1/9, 2/9, 3/9, 4/9, 1/8, 2/8, 3/8, 1/7, 2/7, 3/7, 1/6, 2/6, 1/5, 2/5, 1/4, 1/3
Source: Christine Newell