Directions: Use the digits 0 to 9, exactly once each, so that each expression is simplified to a different odd number.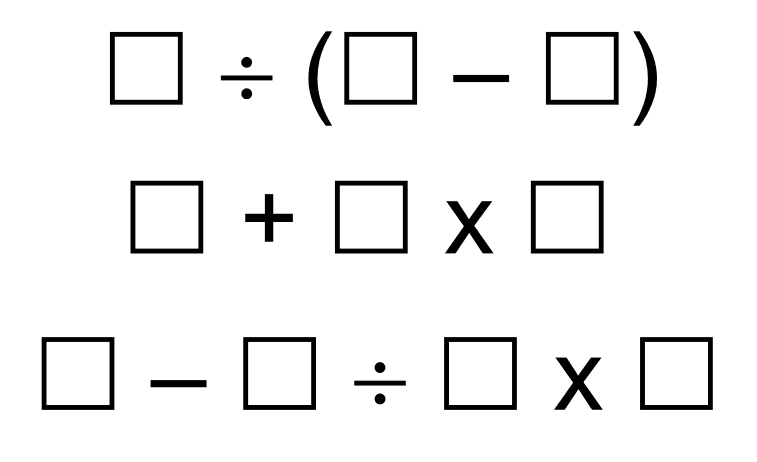 Hint
Hint
Consider which numbers are easier to use/place.
Are there certain operations that have more constraints if we're trying to get a whole number as a result of the expression?
Answer
Answer
There are many different solutions to this problem.
5 / (8 – 7) = 5
9 – 0 x 6 = 9
3 – 4 / 2 x 1 = 1
Source: Molly Rawding