Directions: Using the digits 1 to 8 at most one time each, fill in the boxes to create a graph that represents the number of boys and girls participating in soccer, football, baseball and basketball.
Half as many boys play soccer than girls
The amount of boys in soccer is double the amount girls in football
Three times as many boys play baseball than girls in football
The total number of boys and girls in soccer equals the total number in basketball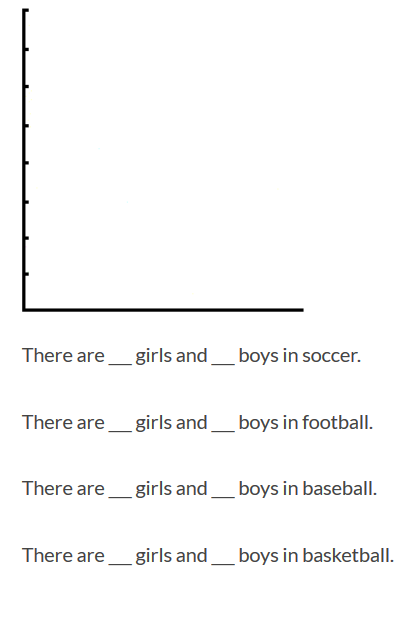 Hint
Hint
What relationships do you need to know?
What elements do you need to have in your graph?
Source: Bryan Anderson