Directions: What is the fewest number of transformations needed to take pre-image ABCD to image A'B'C'D'?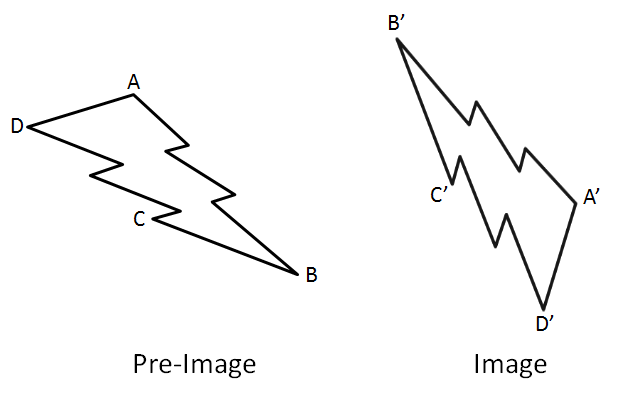 Hint
What transformations do you need to use? Can you use the same transformations and do it another way?
Answer
A single reflection across a line that is roughly parallel to line segment DA in the pre-image will do it in one move. Otherwise students will likely get it in 2 moves by using a rotation and a reflection.
Source: Robert Kaplinsky