Directions: Using the digits 1 to 9, at most one time each, place a digit in each box to make a true statement.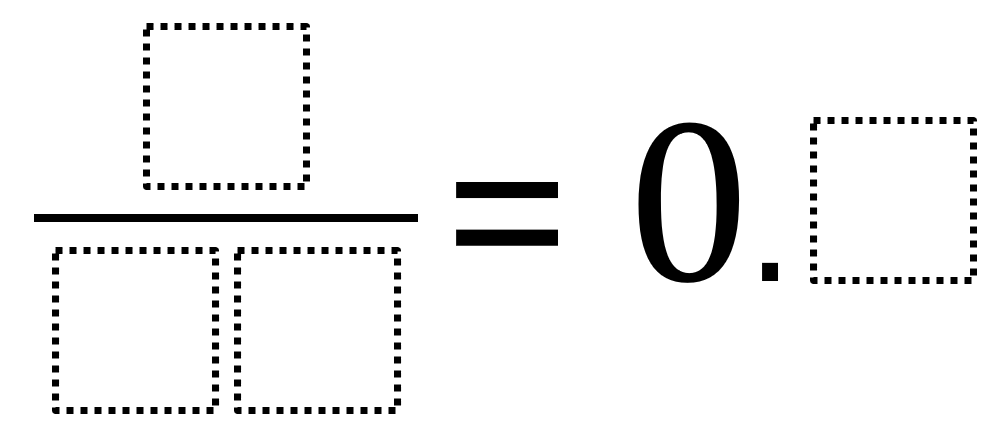 Hint
How does choosing the digits for the denominator affect the decimal value?
How might choosing the digit for the decimal make finding the digits for the fraction easier?
Answer
Number of Unique Solutions: 9
1:   3 / 15 = 0.2
2:   6 / 12 = 0.5
3:   6 / 15 = 0.4
4:   7 / 14 = 0.5
5:   7 / 35 = 0.2
6:   8 / 16 = 0.5
7:   9 / 15 = 0.6
8:   9 / 18 = 0.5
9:   9 / 45 = 0.2

Source: Owen Kaplinsky