Directions: Using the digits 0-9, no more than once, complete the puzzle so that the sum of each side is equivalent.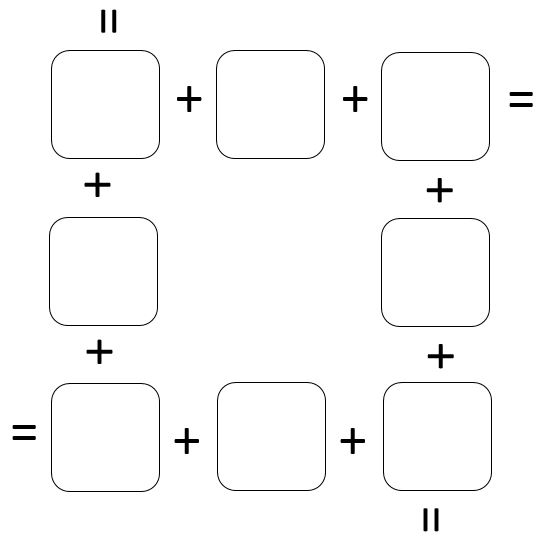 Hint
The sum of the middle numbers on opposite sides are always the same
Answer
There are multiple answers, for example, you can arrange the numbers, 0, 1, 2, 3, 4, 5, 6, 7 in such a way that the sum of each side equals 9. Another solution includes using 0,5,7,3,2,6,4,8 and have sums of 12.
Source: Joshua Nelson and Renee Owen