Directions: Using the digits 1 to 9 at most one time each, place a digit in each box so that each quadratic is the same.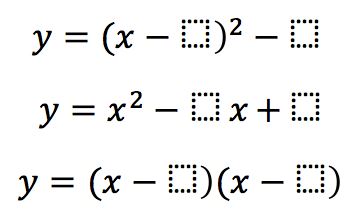 Hint
What form can you get each quadratic into? What happens to the numbers in the boxes when that happens?
Have you tried assigning a letter to any of the boxes?
Answer
Where letters, A,B,C,D,E,F are the boxes in order of appearance,
A=3
B=1
C=6
D=8
E=2
F=4
(E and F are interchangeable)
Source: John Rowe