Directions: Fill in the boxes so that you would need to regroup when you subtract. Make sure that your number is less than 63.
Extension: Explain why you need to regroup using your number.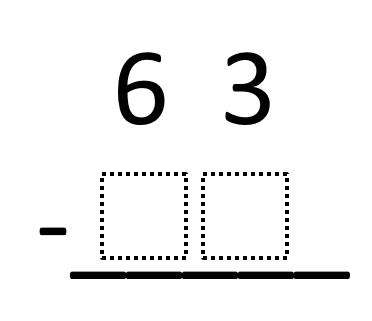 Hint
What number can you NOT subtract from 3?
Answer
The student puts in a number less than 63 and does not contain a 0, 1, 2, or 3 in the ones place.
Source: Chase Orton