Directions: List three sequences of transformations that take pre-image ABCD to image A'B'C'D'.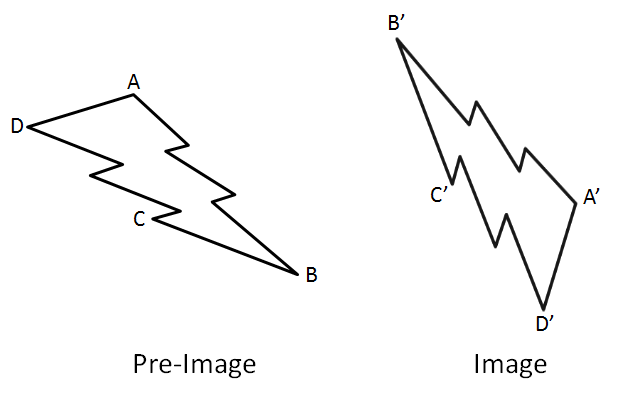 Hint
What transformations do you need to use? Can you use the same transformations and do it another way?
Answer
There are an infinite number of answers but they all must involve a reflection. Most will also include a rotation (but not necessarily).
Source: Robert Kaplinsky