Directions: Use the digits 1 to 9 at most once each, to fill in the blanks to represent a data set with:
a.The smallest possible interquartile range, largest possible range, and that is skewed right
b. An interquartile range greater than 5, range that is greater than 7, and that is skewed left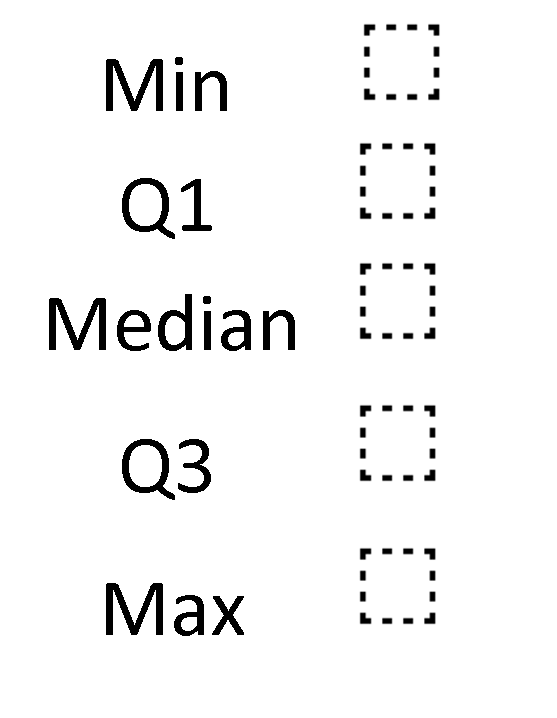 Hint
What does interquartile range mean? If you wanted a range of greater than 6, what are the possible values for IQ1 and IQ3?
Answer
Answers will vary:
a. 1, 2, 3, 4, 9
b. 1, 2, 7, 8, 9

Source: Kerri Swails and Mark Alvaro