Directions: Using the digits 1 to 9 at most one time each, place a digit in each box to create four different quadratic expressions that can be factored as two binomials with integer coefficients and terms.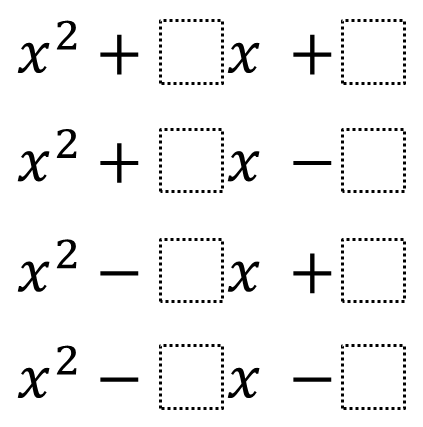 Hint
(Note the changes in sign).
Try starting with a random c (constant term), then determine b (first-degree term).
Answer
x^2+6x+9
x^2-2x+1
x^2+4x-5
x^2-7x-8
(Others are possible)
Source: Giles Fox