Directions: Using the digits 1 to 7 at most one time each, place a digit in each box to create an inequality that match the solution of the inequality on the number line.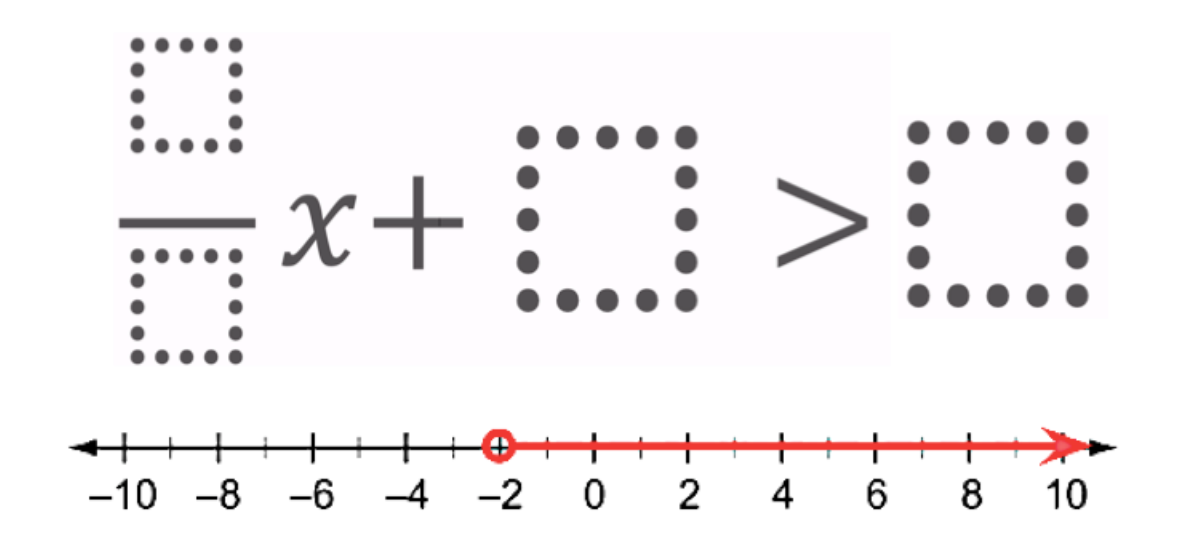 Hint
What might be a way to get a negative number on the right side of the inequality?
Answer
There are many possible answers.
Some answers include:
(2/1)x + 7 > 3
(4/2)x + 7 > 3
(1/2)x + 3 > 4
(1/2)x + 5 > 6
(1/2)x + 6 > 7
(2/4)x + 5 > 6
(2/4)x + 6 > 7
(3/2)x + 4 > 1
(3/2)x + 7 > 4
(5/2)x + 6 > 1
(6/2)x + 7 > 1
(3/1)x + 7 > 1

Source: Jay Sydow