Directions: Using the digits 0 to 9 at most one time each, place a digit in each box to make two equivalent ratios where one of the ratios is a unit rate.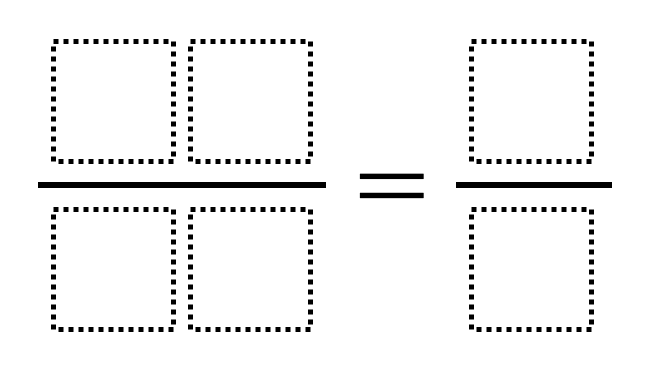 Hint
1. What do we know about a unit rate?
2. Are any numbers off-limits in this problem?
Answer
There are many answers including 68/34 = 2/1 and 78/26 = 3/1. All of them will have a 1 in the denominator of the fraction on the right.
Source: Scott Houston