Directions: Use the integers 1-9, without repetition, to fill in the empty spaces so that the equation with the definite integral is true.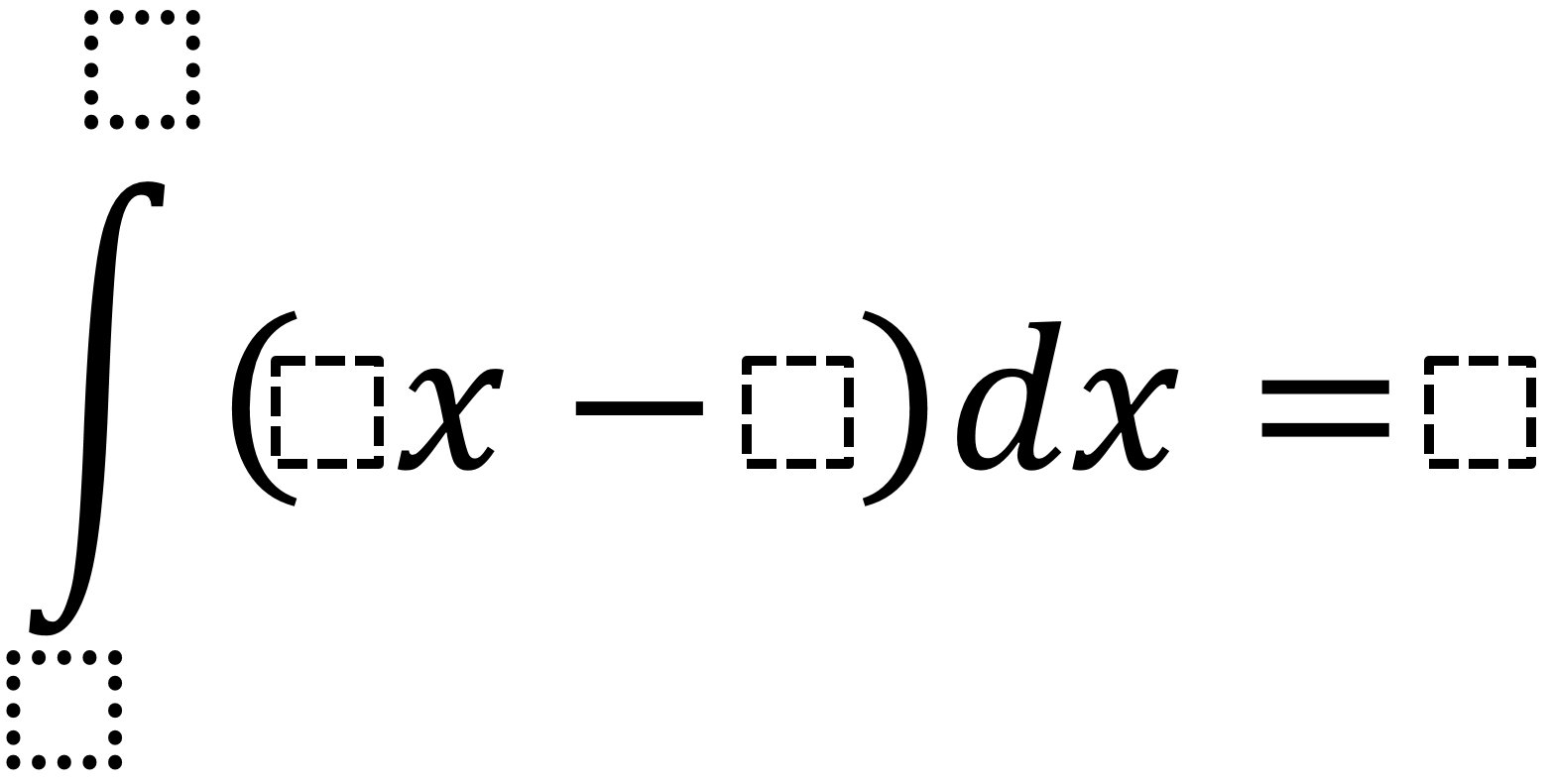 Hint
The integral represents the area under the curve. What does this look like on a graph?
Answer
Multiple answers.
Integral from 2 to 4 of 3x-5 equals 8. (This would have to be formatted as an equation).
Source: Daniel Torres-Rangel