Directions: Using the digits 1 to 9 at most one time each, fill in the boxes to make the smallest (or largest) quotient.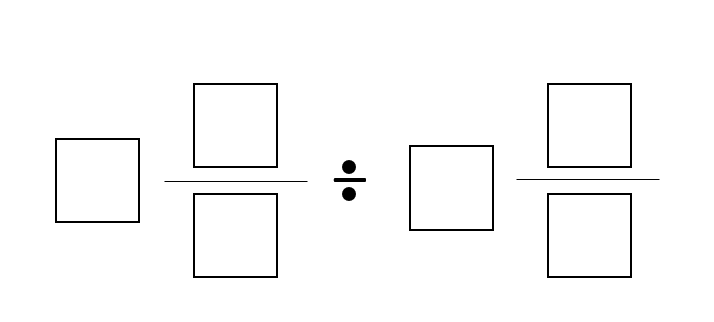 Hint
How can we tell whether it would be better to put the larger/smaller numbers as the whole number, numerator, or denominator?
Answer
Julie Wright
has found the current best answer for largest quotient: 9 8/2 ÷ 1 3/7 and smallest quotient: 1 3/7 ÷ 9 8/2.  See her fantastic write up below. Do you have a better one?
Source: Robert Kaplinsky