Directions: Use the Order of Operations with the numbers shown on the card below (in any order) so that when you simplify the expression, the answer is 24.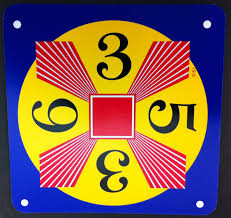 Hint
When you add the numbers all together, are you under or over 24?  How does this affect which operations you choose in your expression?  Can you give me an expression that does NOT simplify to 24?  How do you need to change that expression, so that it does evaluate to 24?
Answer
There are many answers to this problem including: 6(5)-3-3, (3+3)5-6, 5(3)+6+3, and (3 + 5)(6 – 3)
Source: This problem was adapted from the 24 Math Game.